Preparing Your Christening Tea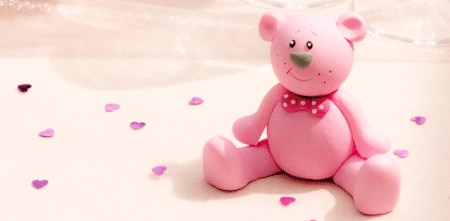 ---
You want the best for your baby's Christening but hiring caterers can be expensive. Many couples are a little scared about doing their own catering and having to organise the celebration at home after the Christening ceremony itself. It really isn't hard with a bit of pre planning and following the golden rule of keeping it simple.
First of all decide how many guests you would like to invite. If you are having the after Christening party at home keep the numbers to a level that will fit into your house. Remember it may by a rainy day and you may not be able to rely on the garden as an extra space.
Once you have sent out the invitations you can start planning the event itself. The most popular choice for a Christening is a traditional afternoon tea. This always works well as you can prepare everything in advance – the cakes the day before and the sandwiches in the morning. This won't be your guests main meal of the day so don't prepare too much food, allow three types of cake and four small sized sandwiches per person. Cup cakes are hugely popular and in addition, you may want to have one large specially decorated Christening cake. You may want to include scones and clotted cream or a bowl of strawberries and double cream if they are in season. Some savoury alternatives will be welcome, you can prepare cheese scones and a few dips with carrot, cucumber and celery strips. We have produced a guide on preparing an afternoon tea which includes some lovely recipes.
Ask friends and family if you can borrow some extra kettles or hire a water heater so that teas can be delivered quickly. Have some alternatives such as water, still and sparkling and juices available plus of course coffee for those who would like a hot drink but don't drink tea.
On the day of the Christening have everything prepared about two hours before you need to leave. This will give you time to change your baby and to get yourself ready. Have the sandwiches and cream in the fridge on the plates you wish to serve them. The cakes should remain in air tight containers but have the serving plates and cake stands ready so that the cakes can be transferred immediately you return from the church.
It is probably easiest to allow people to help themselves to the food part of the tea and this saves an awful lot of effort serving people and rechecking if they need more. One large table with all the food on it works well. Cake stands look really pretty placed on the table with flags identifying the various foods. Stack plates at one end with cutlery placed inside individual napkins. Create a centrepiece with some flowers or balloons or you may wish to use the Christening cake or cup cakes as the centrepiece.
The drinks should be served as quickly as possible and so ask in advance for some volunteers to assist with this. It is a good idea to have the drinks on a separate table to the food to avoid spillages. You can put out cups and saucers in the morning. It is often a tradition to toast your baby with something fizzy so make sure that you have champagne or a good quality sparkling wine in the fridge. Top up with orange for a lighter option and offer orange and sparkling water for those who don't drink.
Lastly, appoint a photographer for the day. You will probably be too busy looking after your guests and catching up with news to take many and it is important that you have a permanent reminder of this most special day.
If you would like to know more about the general planning of a Christening read our Guide.
Back to guides